ASSIST Support Expanded to Single-project Grant Applications in 2015

There is something cathartic about starting a new year. I like to clean out my Inbox, clear off my desk, hang up my new calendar and start fresh. And, for at least a little while, I have that hopeful feeling that this will be the year that I do all those things that I haven't managed to do in years past – eat healthier, exercise more, lose weight, get organized…you know the drill. At year's end, despite our best intentions, few of us can look back and say we did what we set out to do. Sadly, I'm no exception - at least in my personal life.
Which is why it is so nice to be able to come to work and say we actually achieved the resolution we made to you just over a year ago. We said we would expand ASSIST to become a submission option for all competing, single-project NIH grant applications by the end of 2015 (NOT-OD-15-044). And, we did it! In fact, we exceeded our goal by throwing in some post-award administrative actions, too (NOT-OD-16-042).
Planning to submit a grant application or post-award, administrative action in 2016?
ASSIST is an option for:
all single and multi-project, competing grant applications;
single-project administrative supplements;
single-project, post-award successor-in-interest (type 6) requests; and
single-project, post-award change of institution (type 7) requests.
Perhaps you should make giving ASSIST a try one of your new resolutions. Work resolutions seem to be the way to go - it's much easier than all that personal improvement stuff.
Oh, one more thing… You know that disclaimer "before starting any diet, you should speak to your doctor"? Here's a twist for all you doctors preparing applications…before choosing any new submission method, you should speak to your sponsored projects office.
ASSIST Copy Application Feature Enhanced to Copy Attachments, Too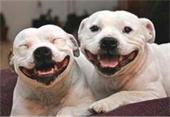 Have you ever wanted to make an exact copy of your ASSIST application? An exciting new enhancement has been added to the ASSIST Copy Application feature. You now have the option to copy your attachments, not just your form data. Woohoo – attachments, too!
If you are preparing a resubmission or renewal application, you will likely be updating most (if not all) of your attachments and may choose not to copy your old attachments to your fresh application. However, let's say you had prepared an application to the Parent R01 funding opportunity announcement (FOA) and just found the perfect RFA to submit to. Then, this new enhancement will save you a lot of work.
The Copy Application feature allows you to copy your application form data and and attachments using:
the same FOA and application form package (this is a straight up copy);
a different funding opportunity (even if the new funding opportunity uses a different activity code; e.g., PA-13-304 to PA-13-302); or
the same funding opportunity and a different application form package (this will come in handy when we transition from FORMS-C to FORMS-D).
You can even prepare a boilerplate application that includes your organization's data and any common attachments as a starting point for other applications. Ah, so many possibilities…enjoy.
Reminder of Application Changes

In our last NIH eSubmission Items of Interest, I wrote about new application forms and policy changes coming in 2016 (NOT-OD-16-004). Well, it's 2016 and the first phase of changes take effect with applications to due dates on or after January 25. That's just 3 weeks away.
Here are some handy reminders:
Use the correct application guide for your due date

We currently have two sets of application guides posted

Application guides for due dates on or before January 24, 2016
Application guides for due dates on and between January 25 and May 24, 2016 that include guidance in support of announced changes in rigor and transparency, vertebrate animals, definition of child and research training (NOT-OD-16-029)

We will post new FORMS-D application guides by March 25, 2016 for use with applications on or after May 25, 2016

Use the correct Institutional Research Training data tables for your due date

We currently have two sets of data tables posted

Data tables for applications to due dates before May 25, 2016
Data tables for application to due dates on or after May 25, 2016 (NOT-OD-16-007)

Hint for determining which training tables were used to prepare the data tables attachment: The header rows for the data tables for use before May 25 have no shading, while the ones for use on or after May 25 are shaded gray.
NIH eSubmission 10 Year Anniversary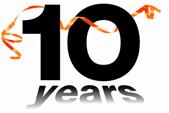 In December 2005, 10 years ago, we had our first due date requiring electronic application submission through Grants.gov.
My what a difference a decade makes…
…then PureEdge, now Adobe
…then just one submission option, now you have choices (ASSIST, system-to-system solutions, downloadable forms, workspace)
…then sad, unsupported Mac users, now happier Mac users
…then errors and warnings for everything we could think of, now errors only for items preventing application processing and review
…then up to 3 days to get the status of a submission, now just a matter of minutes
Over the past 10 years we have processed well over a million electronic application submissions - that is over 700,000 unique applications after eliminating corrective submissions to address warnings and errors. We've learned from the experience of successes and missteps and we've made needed adjustments along the way.
It's kind of exciting to think about what the next big change in the grant application process might be…what new technologies might be leveraged…what new strategies and philosophies take hold. Only time will tell.
Happy New Year!
I hope you all had a wonderful holiday season full of family, friends and fun.
Take Care,
Sheri
Sheri Cummins
Communications & Outreach
NIH Office of Extramural Research
cumminss@mail.nih.gov