Be Prepared | Policy & Guidance | Grants Resources | Funding Opportunities | Training & Education

Home | General Public | Researchers and Institutions

Learn about the wide variety of living laboratories that scientists are using to advance human health.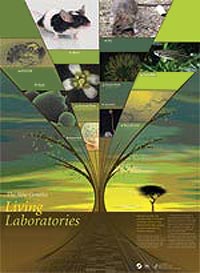 The Nation's source for the latest news, policies, education, training, and information on animals in research

This is an exciting time for medical research. Every day, NIH-funded scientists make advances that will lead to safe and useful drugs, therapies, and cures. These advances are due to many different kinds of research, from the laboratory bench, to computers, to animals - including testing in humans. What we have learned, and continue to learn through research with animals, improves both human and animal health.
This Web site provides information reflecting the important role of animals in research and their contributions to the improvement of health and quality of life for both humans and animals. Our goal is to provide key information to the researchers who work daily to improve the Nation's health, and to the public we serve. Please check back frequently for additions and improvements to this site, and thank you for visiting.
---
Information for:
Researchers and Institutions - Find information on how to prepare for and manage crises, policy & guidance, grants resources, funding opportunities, and training and education
General Public - Learn about the basics of medical research with animals, alternatives to research with animals, stories of animals in action, animal welfare, and information for students and educators

NIH Media Releases about animals in research.


Below are selected examples of the role of laboratory animals in NIH-supported research