FORMS-C In the Rear View Mirror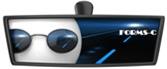 Phew! We've just about made it through our forms update. FORMS-C is in the rearview mirror, but not quite out of sight yet.We need to leave our FORMS-C resources around for a few more weeks as folks finish up their administrative supplement, successor-in-interest, and change of institution requests ( NOT-OD-16-068 ). So, please be careful to select the correct resources until we can remove all the old FORMS-C stuff from view.
We still have some announcements with due dates more than 60 days in the future that need FORMS-D packages, but the list of FOAs that need to be actioned are now measured in tens and not hundreds. We are awaiting final approval of our FORMS-D parent announcements for SBIR, STTR and fellowship programs and expect them to be out soon. SBIR and STTR parent announcements may be out as early as tomorrow.
Using the New PHS Assignment Request Form

My Grants Info colleagues and I have been getting quite a few questions about our new PHS Assignment Request Form. Let's see if I can help clear up some of the confusion…
The PHS Assignment Request Form is not required. The form itself and all the fields within it are optional. You can complete all the fields in the form or just one.
If you do not have any assignment request information to convey, then don't include the form with your application.
Unlike the Cover Letter which is PDF document you attach to the SF424 R&R form, the PHS Assignment Request Form is an actual form included in the application package (not an attachment). You will find it with other optional forms (e.g., R & R Subaward Attachment Form, PHS Inclusion Enrollment Report).
The steps for including the form with your application vary based on the method used to prepare and submit your application. For example, if you prepare and submit your application using ASSIST, then you would use the Add Optional Form action in ASSIST to add it to your application. If using Grants.gov downloadable forms, then you would click the box next to the form name under Optional Forms on the application package management page to add it to your application.
Our receipt and referral staff are only looking for assignment requests in the PHS Assignment Request Form, so don't include them in the Cover Letter going forward. The Cover Letter should still be used for any narrative information you want to relay to our receipt and referral staff, such as:
Reason for late application
Explanation of why a Subaward isn't active in all periods of the proposed project
Statements regarding agency approval documents (e.g., requests over $500,000)
Intent to submit a video as part of the application (NOT-OD-12-141)
Indication that the proposed study will generate large-scale human or non-human genomic data (NOT-OD-14-111 ) and (NOT-OD-15-027)
Requests made in the PHS Assignment Request Form may be used to expedite the processing and assignment of applications. We do not guarantee we will honor your requests, though we try to do so whenever possible.
We extract the PHS Assignment Request Form from the other forms in your application and turn it into a stand-alone document upon submission. The Cover Letter and PHS Assignment Request Form information are maintained in eRA Commons as separate documents, not included in your assembled application image. If you use ASSIST, you will not see either the Cover Letter attachment or the PHS Assignment Request Form when you use the Preview Application feature for this reason.

The Cover Letter and PHS Assignment Request Form are visible to only a small number of NIH staff and are never seen by reviewers. Hope that helps. I'm working on some FAQs for the website, so if you have more questions about the use of this form, please let me know.
Check for Fit, Before You Submit!

NIH loves innovative research. But it is not an unconditional love. Your proposed research needs to fall within the mission of NIH and at least one participating organization listed on the funding opportunity announcement to which you are applying. Otherwise, your application can't be assigned for review or funding consideration. This is especially important to remember when applying to one of NIH's "parent announcements". Parent announcements allow NIH to accept applications on a broad range of research topics. However, not all NIH institutes participate on all parent announcements. For example, our Parent R01 announcement currently lists 23 participating organizations, while our Parent R21 only lists 18. Remember, we can only assign your application to one of the participating organizations on the opportunity announcement. The takeaway here is simple (and even a bit catchy)…check for fit, before you submit.
Career Development Applications and the Project Summary/Abstract Attachment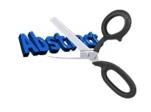 Some of you may have noticed that in our FORMS-C application guide, we indicated the Project Narrative/Abstract attachment on the R&R Other Project Information form could be up to a page for career development (K) applications, while in the FORMS-D application guide we indicate the attachment can be "no longer than 30 lines of text" for all programs.

Our intended policy has actually always been 30 lines of text, even for career development applications. Unfortunately, the wording of our previous guidance did not reflect that intent. If you type 30 lines of text in a Word document using their defaults you get about a page of text. You can probably see how someone, in an effort to make the instructions simpler (who wants to count lines), could introduce the mistake. Not everyone understands the lengths some of you will go to in order to squeeze as much information as possible into a limited space. Double-spaced lines and big margins (Word defaults) would never do for you – you can get 30 lines of text in half a page without violating the rules or breaking a sweat. It's like your super power. What can I say? They just didn't know.

Anyway, the discrepancy in how the requirement was worded was caught by staff when we restructured the application guide and the new application guide now reflects the intended policy.

We've corrected our previous error and our current guidance of limiting the attachment to 30 lines of text must be followed (without breaking our font and margin guidelines ).
Thought of the Day
The main thing is keeping the main thing the main thing.
~German Proverb
Take care,
Sheri
Sheri Cummins
Communications & Outreach
NIH Office of Extramural Research
cumminss@mail.nih.gov
We are sorry if you receive duplicates. This notification was sent to multiple distribution lists. To subscribe to or unsubscribe from our listservs, please visit http://era.nih.gov/about_era/get_connected.cfm