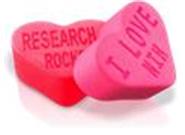 I L-O-V-E food! Not that good-for-you, nutritious stuff we need to live…the decadent, sugar-buzzing stuff that makes you glad you're alive. Sure, I eat that whole-grain, low-fat stuff because its healthy. I just can't remember ever getting the pure delight from it that I get after eating a piece of my Auntie's homemade fudge (sooooo good).
As any "foody" with a sweet-tooth knows, June is National Candy Month. I usually try not to sugar-coat stuff for you, but I'm celebrating so I'll make an exception.
ASSIST is a Great Submission Choice (as long as your office of sponsored research says so)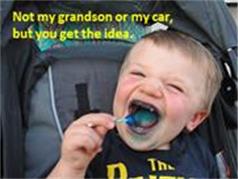 Last week a nice store clerk gave my grandson his first lollipop. Without thinking, my son opened the wrapper and handed it to him. I have nothing against lollipops (candy on a stick – I'm in), but as I carried the grinning, drooling toddler out of the store to my nearly-new car, I looked at my son and said "seriously, what were you thinking?" Clearly my son had never experienced the staying, sticky power of lollipop goo on car seats – not from the parent perspective anyway. Lesson learned. Good treat – wrong situation.
I've been writing a lot about ASSIST and it is a pretty sweet option for application submission. It isn't, however, the best option in all situations. For example, if your organization uses a system-to-system solution that is integrated with other organization tools and databases, then using ASSIST may mean double-data entry or the loss of custom features built into your own solution. Even some organizations that use Grants.gov's downloadable forms may opt to standardize on a solution that works for all agencies. So, before you rip the wrapper off that lollipop (however tempting it may be), check with your office of sponsored research to determine which of the submission options - ASSIST, downloadable forms or system-to-system solution - is appropriate for your situation. NIH accepts applications from all three submission options and they all result in identically formatted applications for funding consideration.
Now, if there isn't a business reason driving a preference – ASSIST is a GREAT choice. We've already received over 2500 applications via ASSIST and applicants have appreciated the ability to validate and preview their applications prior to submission. We've encountered a few minor bumps with the new system, but nothing major. Certainly nothing that our help desk and production support teams can't handle. If you run into any issues impacting your on-time submissions - using ASSIST or the other submission options – don't hesitate to reach out for support and follow our Guidelines for Applicants Experiencing System Issues.
It Takes a Team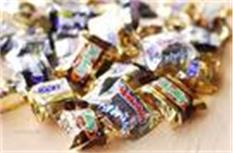 At the beginning of the month my friend, Joe, wrote an eRA Item of Interest titled "When You're Not Yourself – The Dangers of Sharing Credentials." It described the importance of security and the tools we have to help you delegate functions in eRA Commons (good behavior) rather than sharing credentials (bad behavior). He also declared his love of "Snickers" and admitted that Milky Ways make him snarky. I hate Snickers and love Milky Ways. I got to thinking that these days it takes a team to do just about anything - even to eat a mixed bag of mini chocolate bars.
It certainly takes a team to prepare a grant application. Whether you are putting together a large, multi-project grant application or a small R03 research application, the chances are there is more than one of you working on it. Protect the contents of your application. Please don't share eRA Commons credentials to access an application in ASSIST.
ASSIST's Manage Access feature uses established eRA Commons credentials to provide secure access to a variety of users performing different tasks on a grant application. Access can be given to any eRA Commons user regardless of the role on their account – even roles typically used for reporting purposes only (e.g., Project Personnel, Scientist, Post-Doc, Graduate Student, etc.). You can control access across multiple variables: view/edit, budget/non-budget data and application/component (for multi-project applications).
A few notes…
Snickers fans and Milky Way fans can all work together on your grant application in perfect harmony.
Profiles Are Like A Box of Chocolates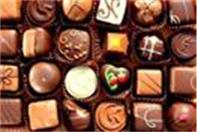 Have you ever bitten into a piece of chocolate and been surprised (pleasantly or otherwise) by what's inside? ASSIST allows you to pull information from eRA Commons profiles to populate fields in your grant application. If you are surprised by incorrect data populated in ASSIST, remember the feature is only as good as the information inside the profiles. In some cases, the primary employment information pulled by ASSIST may not reflect the correct affiliation for the application. In most cases, however, you'll likely find the culprit is simply out-of-date or incomplete profile information.
There are LOTS of reasons to keep your profiles current. For example, they are used to calculate early stage investigator, new investigator and continuous submission eligibility. Getting the most out of the ASSIST auto-population feature is another good one for the list.
If you are going to be listed as a senior/key person on a coming application, please update your profile. If you provide administrative support, remind your folks of the importance of updating their eRA Commons profile whenever a change in their information occurs. If you are expecting a chocolate covered caramel, you should get it on the first bite.
Plain Vanilla PDFs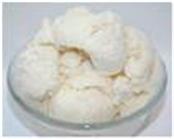 When creating PDF attachments for your application, plain vanilla is the way to go. Vanilla doesn't mean boring – it's Americas #1 favorite ice cream flavor for a reason. People like it. Systems like it.
Resist the temptation to add fancy conversion features to your PDFs. No password protection. No encryption. Keep it simple following our PDF guidelines.
BTW… I know National Ice Cream Month isn't until July, but let's pretend it fits my theme, OK?
Red Hot Items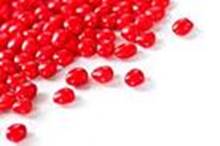 * Don't forget – the new biosketch format is now required (NOT-OD-15-085; biosketch information, FAQs)
* New resources:
Automatic Edit access is given to SOs (Signing Official) and AOs (Administrative Officials ) at the applicant organization; the PD/PIs designated on the application; and the application initiator. So, no need to use Manage Access for those individuals.

PD/PI access can be reduced to just view, but PD/PIs must always be able to at least view the entire application
Similar automatic access is provided at the component level of multi-project applications

Access can be controlled across multiple variables: application/component (multi-project applications), view/edit and budget/non-budget data
SOs have the ability to Manage Access and can delegate Access Maintainer authority to other users
Food for Thought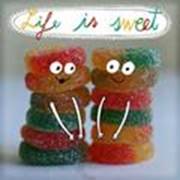 "When life is sweet, say thank you and celebrate. And when life is bitter, say thank you and grow."
– Shauna Niequist, author
Now, go treat yourself to a little something sweet – you deserve it. :)
Take care,
Sheri
Sheri Cummins
Communications & Outreach
NIH Office of Extramural Research
cumminss@mail.nih.gov